Getting children and young people involved: Wiltshire's Voice & Influence Team
Election to the United Kingdom Youth Parliament (UKYP)
Voting will open on 11 February 2019 and will end on 27 February 2019. To vote, text the first name only of the candidate they are voting for to 07786 207 743.
Any texts sent outside of the election period will not be counted. Texts are charged at standard UK mobile rate. Duplicate votes will not be counted.
Please vote. The votes show support given for the issues that will be campaigned for within that area and the wider Wiltshire youth community.
Youth Parliament offers unique opportunities for those who have an interest in decision-making and in representing the views of peers. These will be young people who want to make positive change and who can, with support, hold their own in some challenging situations.
For more information visit http://www.wiltshire.gov.uk/children-young-people-voice
To retain the validity and integrity of the voting system, we ask that you reinforce to all students that 11-18 year olds only are eligible to vote.
Members of Youth Parliament are expected to take a leadership role in the Wiltshire Assembly of Youth (WAY). Any young person in Wiltshire can be a member of WAY and we encourage youth participation in the forum and welcome all newcomers who wish to get involved.
Thank you for your assistance in promoting this unique opportunity to your young people. For more information contact sarah.banks@wiltshire.gov.uk, 07342 064355.
Make Your Mark - The UK's largest youth consultation
During 2017 over 950,000 pupils took part in a national ballot, Make your Mark. This is the UK Youth Parliament's annual ballot of 11-18-year old's, and this year the hope is to surpass the 1 million mark. In Wiltshire schools and colleges over 7,000 votes were cast; and this year we want to increase engagement.
We are encouraging your school/college to register by 20th July, and take part in the consultation (which runs from 22nd August until 10th October 2018). Find out more here and register online here
Since 2000, the UK Youth Parliament has provided a voice for young people to be involved in decision making. Make Your Mark gives young people aged 11-18 the chance to decide what Members of Youth Parliament should debate and vote on during their sitting in the House of Commons this November.
To support school/college participation:
Resources and lesson plans have been prepared (directly linking to the Citizenship and PSHE curricula).
500,000 printed ballots are being offered for free for use in assemblies, lessons or tutor groups
Alternative and accessible voting methods will also be available e.g. Tally Sheets, Widget version and a BSL video
If you have any questions please contact Steve Arthur-Wallis, Youth Democracy Coordinator for the South West at the British Youth Council Steve.Arthur-Wallis@byc.org.uk. Alternatively, contact Leanne Field (Voice & Influence Team, Wiltshire Council) at Leanne.field@wiltshire.gov.uk
The Voice & Influence Team
Wiltshire Council is committed to involving children and young people in important decisions which affect their lives. It is dedicated to ensuring that children and young people are encouraged to get involved in things that happen locally, and are heard by those making decisions about the services that they and their families receive.
The Voice and Influence Team runs formal groups such as the Children in Care Council (CiCC) and the Wiltshire Assembly of Youth (WAY); it also gets involved in work across the Council to support the participation and involvement of children, young people and their families.
Children and young people are invited to attend strategic meetings within the Council such as the Children's Trust Stakeholder Partnership, Wiltshire Safeguarding Children Board, and its sub-groups, Corporate Parenting Panel and Children's Select Committee. The Voice and Influence Team helps to prepare children and young people for these meetings so that they can give their view (and the views of the children and young people they represent), and challenge Councillors and staff. All proposals and comments made by children and young people are tracked and acted upon, with regular feedback offered to them.
Contact:
Sarah Banks sarah.banks@wiltshire.gov.uk

More information about children and young people's voice and influence in Wiltshire can be found here.
Wiltshire Youth Summit 2017
Young people from across Wiltshire had the opportunity to share their views and ideas with key decision makers as part of a 'Your County – Your Say' youth summit in February 2017.
The summit at Devizes School was planned and delivered by a team of young people who work with Wiltshire Council, Healthwatch Wiltshire and Wiltshire Police.

The Youth Summit report can be downloaded here.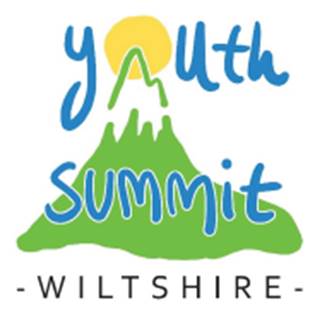 Your Mind Matters
Wiltshire young people have developed Your Mind Matters: Wiltshire Young People's Mental Health Charter
To respond to the recommendations for professionals schools can:
Ensure staff undertake relevant training to support the mental health of young people
Provide education about mental health, as part of PSHE education
Promote sources of support for young people
Ensure that information and support for young people is provided in a way that is young people friendly and without stigma
Evidence to show how schools are meeting the above criteria have been included as part of the current Wiltshire Healthy Schools criteria (from May 2015).