School nurses
The School Nursing Service across Wiltshire is required to make sure all children and young people in Wiltshire's schools, colleges and academies have access to a school nurse to provide information and support to all school aged children and their families.
The school nursing service will:
Promote public health and healthy lifestyles

Safeguard children from harm and reduce risk taking

Provide health education and advice

Participate in national campaigns and initiatives e.g. national child measurement programme

Deliver the national childhood immunisation programme

Provide school-based health clinics

Work with children and young people who have complex medical needs
More about School Nursing in Wiltshire here.
To find out more about the school nursing service, provided by HCRG Care Group in Wiltshire, contact the team in your area via your school or using the Single Point of Access here.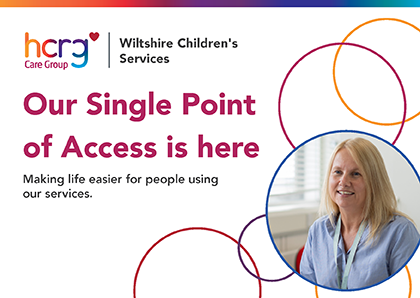 School drop-ins
Weekly drop-in sessions are held at all secondary schools across Wiltshire. Pupils can use the time to talk to the nurse in confidence one to one about any health, wellbeing or personal concerns.
ChatHealth
ChatHealth is a text service enabling young people to ask the school nurse team for help about a range of issues, or make an appointment confidentially. The service is for anyone aged 11-19 at secondary school looking for confidential advice on a wide range of issues such as bullying, emotional health and wellbeing, sexual health as well as illnesses. The service can be used at any time, and the team will get back to you between 9am and 4pm on 07480 635 513. More about ChatHealth here.
Healthy Schools
As part of your Healthy Schools work, your school nurse will be able to help you identify and address your school health priorities, which may include an analysis of your pupil survey data.