New mental health resources and Covid-19 support materials
This page provides additional updates and other materials that have been released, often as a result of the Coronavirus (COVID19) pandemic.
- for young people, parents and carers, schools, colleges and early years settings
Support for pupils
Oxford Health NHS Trust have launched a new helpline for children and young people during the Coronavirus outbreak
The helpline will operate 24 hours a day, seven days a week.
9am – 5pm on a weekday 01865 903777
5pm – 9am on a weekday or on weekends 01865 901000
more info about this new helpline here
Our main source of signposting to information and support for young people in Wiltshire around mental health is On Your Mind www.onyourmind.org.uk
On Your Mind is part of the new Early Mental Health service, provided by Barnardos from 1 April 2020.
As part of the transition period we have agreed to extend the online service with Kooth for a further 3 months, to 30th June 2020.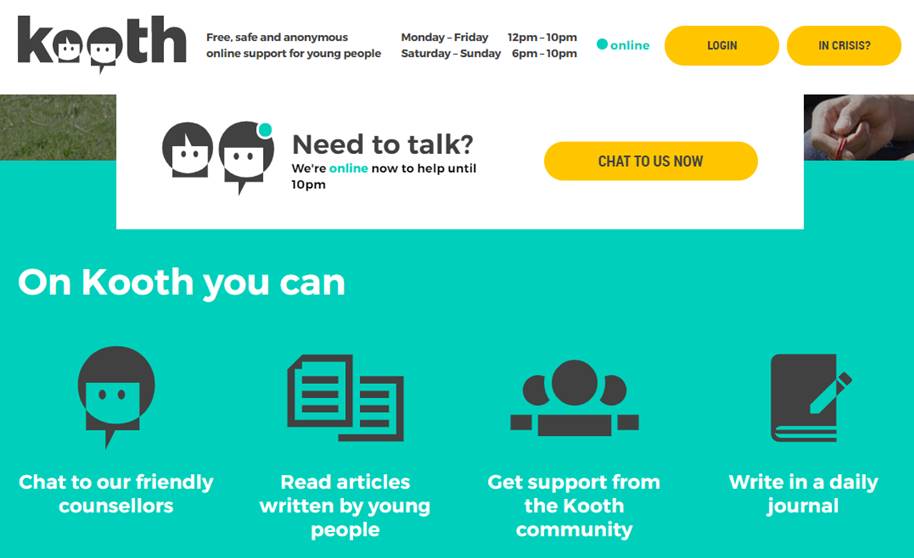 A new service of free confidential support for all in Wiltshire aged 11-25 is now available thanks to local charity Young Melksham.
Other national resources for children
Mind of My Own Mindfulness Project
Self-care resources for young people from the Anna Freud Centre
Calmzone - a toolbox of calming activities from Childline
e-learning self-sooth strategies - from Pooky Knightsmith
Understanding anxiety - colourful guide from the Priory Group
Supporting young people through disruption - a video for young people from the Anna Freud Centre
I'm a young person who is worried about the coronavirus - advice sheet from the Anna Freud Centre
Coronavirus and your wellbeing - from Mind
Worries about the world page - from Childline
Sign up to use Childline's mood journal
Links and resources - from Youth Work Support
Coronavirus fact sheet for children - From Public Health England
You Tube video to accompany the factsheet - from Alder Hay Children's Charity
A story about Coronavirus for young children - from ELSA Support
Advice if you are worried about Coronavirus - videos from Newsround (March)
How to cope if you can't go to school - video from Newsround (Feb)
Resources to help you stay active
Stay safe when cycling links
www.dft.gov.uk/think/education
Indoor activities for kids - from Change4Life
Home workout videos - from NHS
Fitness studio exercise videos - from NHS
Chair based pilates exercise video - from NHS
10 minute workout video - from British Heart Foundation
Strength Exercise videos - From British Heart Foundation
Weekly staying active resources - from Living Streets