Wiltshire school non-uniform day to raise money for Ukraine: 1st April 2022
Monday 21st March 2022
Wiltshire Youth Council has written to Wiltshire schools to propose that that Friday 1st April be a day in which students can attend school in non-school uniform wearing blue and yellow for a minimum donation of £1.
The money will be donated to The Ukraine Disaster Emergency Committee Crisis Appeal who are providing urgent humanitarian aid including food, water, shelter, healthcare and protection.
This campaign will be marked as Youth4Ukraine. Any similar initiatives or campaigns schools can organise to increase awareness and engagement on this approach will be greatly appreciated.
For further enquiries, or alternative ways your school can support the campaign please contact childandyouthvoice@wiltshire.gov.uk for ideas.
If your school intends to take part, please use this email address before and after the event with total raised.
You may like to use the images below to promote (click to open full size)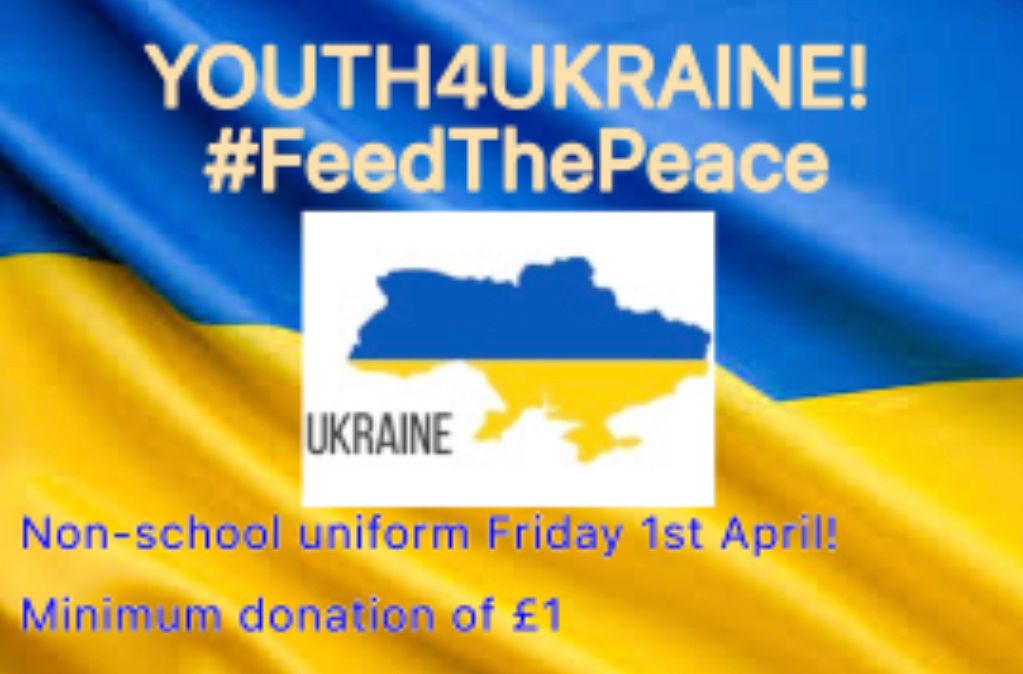 Useful links
The letter to Wiltshire Schools
Talking to children about the war in Ukraine
More about pupil participation