Talking to children about the war in Ukraine
Thursday 3rd March 2022
I'm sure you're encountering many children with concerns and questions about the war in Ukraine. Some children in Wiltshire are Ukrainian, or have other direct ties to Ukraine and this must be a desperately distressing time for them. Children from a range of countries in the east of Europe may also be very worried about what the conflict means for their friends and family.
There is a concern that some children will face bullying in school, as a result of the conflict. We know colleagues will want to make a special effort to check in with children with specific links to the region and to look out for them.
PSHE education can help pupils to make sense of the world around them. While PSHE may not often focus on actual news stories, it does aim to develop pupils' analytical skills and their ability to empathise with others, while exploring how the news can affect their feelings and mental health.
There are some teaching resources below that can be used to help children make sense of what they hear about in the news, including the current conflict in Ukraine.
In additional there are some resources that can be shared with parents and carers.
Resources from the Wiltshire Council EMTAS Service on welcoming a Ukrainian Child to your school can be found here.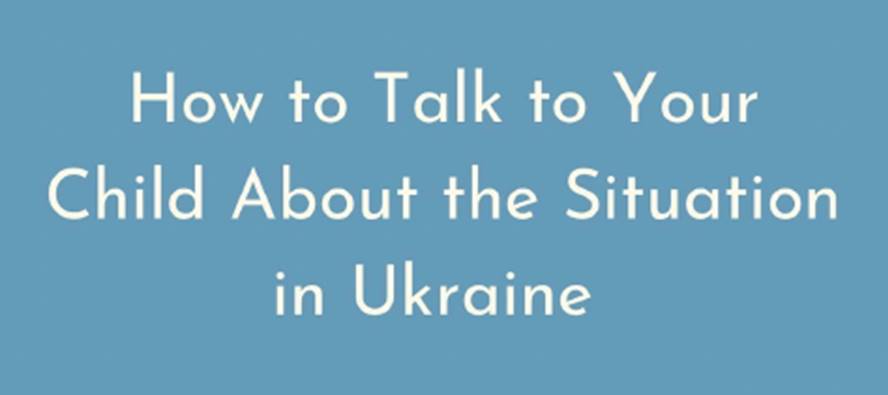 Resources for all schools
The DfE have updated their Education Hub with a reminder to ensure our sources of information are reliable and not misinformed and provides advice on how to talk about the situation constructively with pupils.
From the Association for Citizenship Teaching to refresh teacher knowledge around recent news stories or international themed days.
Education resources on refugee and asylum issues from Amnesty International UK
UNICEF's World Refugee Day PowerPoint from 2021
Fundraise and access lesson plans about the impact of war on children from War Child
Teaching materials from the UN Refugee Agency
Links from the Wiltshire Council Educational Psychology Service (requires Right Choice log in)
Primary school resources
Resources from the Guardian Foundation to help children (9-11) make sense of what they see in the news
A collection of BBC Newsround reports about the Ukraine conflict
Information about Ukraine from First News
Childline have updated their resources on anxiety
Story book suitable for KS1 about a girl who has to leave her garden to flee war
Secondary school resources
Teaching resources from the Red Cross to help teach about conflict, including in Ukraine (KS 3 & 4)
Teaching resources from the BBC about fake news
Lessons for older teenagers, to help identify fake news and fake websites, from the British Council
Resources to share with parents and carers
Children's books available from Wiltshire Libraries about refugees and war
Slides from Dr Anne Lane, a clinical psychologist, shared with parents by some Wiltshire schools to help talk about the situation in Ukraine
Save the Children have updated their website to include advice for professionals and families
Resources developed with the Anna Freud Centre and BBC Bitesize with suggestions for parents and carers.
Other resources
A profile of Ukraine
A tourist guide to Ukraine
Resources for Youth Workers from the National Youth Agency
For professionals, the UK Trauma Council has a range of information and resources.