New Wiltshire dates for Making Every Contact Count
Friday 7th June 2019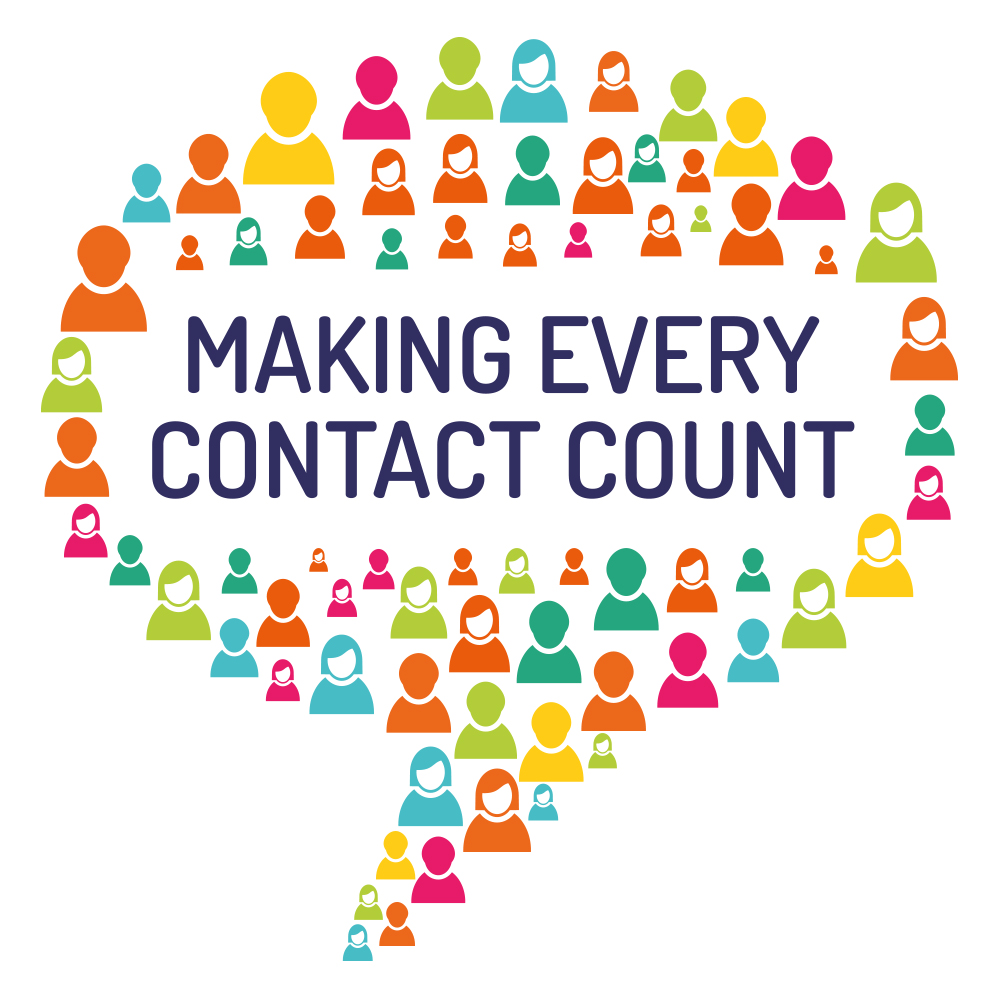 Making Every Contact Count (MECC) is about supporting you to make the most of every opportunity you have with the people you come into contact with every day.
Everyone who interacts with the public is able to make a difference to the health and wellbeing of the population by encouraging and supporting individuals to change behaviours that may be damaging to their health.
Telling people what to do is not the most effective way to help them change. MECC is a skills-based training opportunity that encourages a different way of working and interacting to address poor health and inequalities.
Training opportunities in Wiltshire
To book your free place search 'Wiltshire MECC' on www.eventbrite.co.uk
A flyer with dates from September - December 2019 can be found here.
This training programme is accredited by the Royal Society for Public Health.
Training includes:
Two half day sessions
You will have the opportunity to reflect on your practice and how you can make a difference every day
Four MECC e-learning modules are to be completed between the two sessions
This will take approximately an hour and can be accessed here.
Training outcomes:
Improved confidence in delivering brief and very brief interventions to encourage long term behaviour change
Better awareness of how and when to use opportunities to talk to people about their health and wellbeing
Be able to use effective language to get people thinking about their choices and support a behaviour change plan