Wiltshire emotional wellbeing and mental health strategy
Tuesday 12th November 2019
This new site presents key messages to clarify how educational settings can effectively address emotional wellbeing and mental health: https://mentalhealth.wiltshirehealthyschools.org/
As well as evidence based recommendations, the site provides links to local and national sources of support and further information which will support educational settings implement the current recommendations.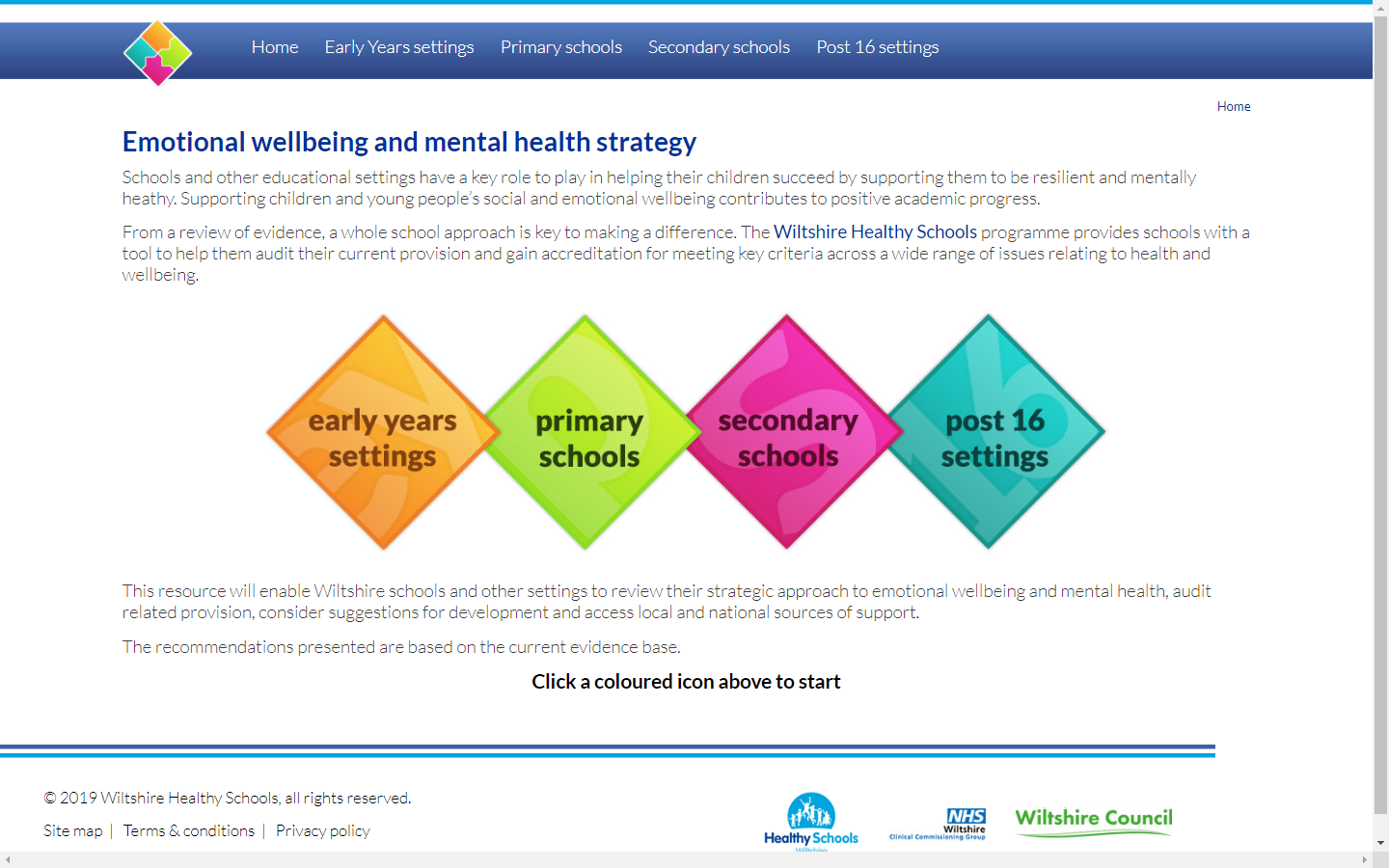 Further links will be added as this site develops.
A link to this site can be found on the Emotional Wellbeing and Mental Health page.