Train Like a Jedi with Change4Life
Wednesday 4th July 2018
Are your kids ready to Train Like A Jedi this Summer?
Calling all friends of the Resistance! Public Health England (PHE) and Disney UK have launched a brand new national Change4Life programme – Train Like A Jedi – to help kids get active and inspire a new generation of Resistance recruits.
Taking inspiration from everyone's favourite Star WarsTM characters Rey and Luke, it's time to get your kids active as they learn to master the ways of the Jedi with a fun play along video. The video features British Taekwondo athlete and double Olympic gold medalist Jade Jones, who alongside a special appearance from BB-8, leads kids through a series of Jedi inspired moves, which will prepare them to be ready for when the Resistance might need them!
Combined together, the 12 moves become one special Jedi training routine that helps children learn and master six key skills – technique, strength, stamina, speed, agility and mastery.
Have fun, work hard and Train Like A Jedi. May the Force be with you!
Help your children get active this summer by mastering the ways of the Jedi! Search Change4Life online to access the Train Like A Jedi video.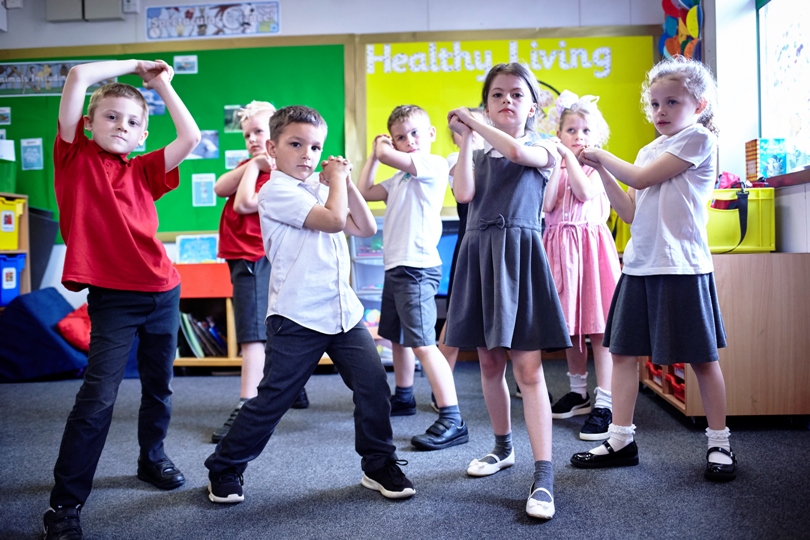 In addition to the play along video, a free Star Wars inspired pack with mini active challenges for the summer will be distributed to primary schools for pupils to take home. The packs contain Star Wars themed challenges that will encourage children to Train Like A Jedi throughout the summer and race across the galaxy. The packs also contain a Star Wars inspired wall chart, stickers and secret messages.
Search 'Change4Life/schools' online or visit the School Zone to access the new Train Like A Jedi resources for schools.
Change4Life would love to hear about how your school is taking part – email your pictures or stories at partnerships@phe.gov.uk
Schools can also sign up to the School Zone to find out about more Train Like A Jedi resources launching soon.
The Change4Life Train Like A Jedi programme is also supported by Sport England.
You can read more about work in Wiltshire to promote healthy weight here