Revised Learning for Living PSHE and free parent worksheets
Wednesday 20th May 2020
The new edition of 'Learning for Living: Relationships and Health Education' for KS1 and KS2 is now available on line as a downloadable pdf.
Learning for Living, from Grassroots publishing, has been fully revised to meet the new guidelines.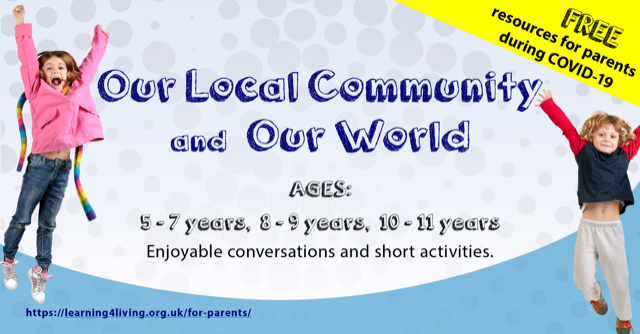 For details see https://learning4living.org.uk/
20% off offer the moment to celebrate the launch of the new edition, using the code 20L4L20
The programme offers teachers an important way to restore relationships, attitudes and behaviour and re-build self-confidence and resilience. The interactive and inclusive group work methods are ideal to do this.

L4L comes with incorporated pages for parents, which are emailed to parents after each lesson.

There are also some separate parent-friendly FREE worksheets, on the themes of 'Our Local Community' and Our World'. These can be passed on to parents to download. This link: https://learning4living.org.uk/parents/Introduction.pdf takes parents to a welcome page and a menu to pick and click the age range and topics they want.
Routes to Recovery article

More about PSHE education
Catch up with more recent news stories here