Fabric of Life - for young people 13-18 with addtional needs
Tuesday 23rd February 2021
Fabric of Life 2 is a new exciting opportunity for Wiltshire based young people with additional needs (aged 13-18years) to explore their identity through art, fashion and heritage. The sessions are free to attend.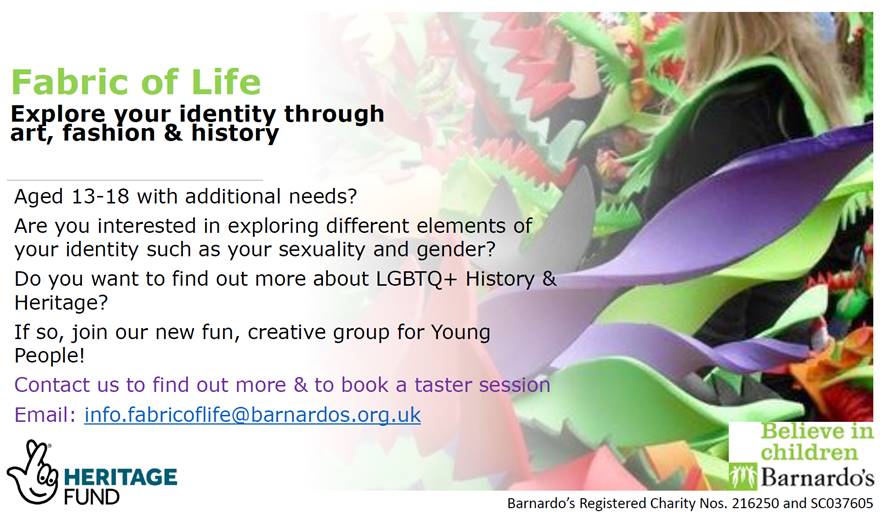 Online taster sessions are available for any interested young people, with weekly Zoom meetings from late March.
The young people will also create an exhibition which will open in September. This a great opportunity for young people to explore important topics, have fun, make new friends, and to co-create together. The sessions are free to attend.
For more information see this flyer and contact info.fabricoflife@barnardos.org.uk