Time Out For Parents
Children with Special Needs
The seven sessions are written by parents and professionals with input from many different families with experience of children with special needs. They aim to help support you in meeting your child's needs, focusing on children aged between 3 to 11 years with additional or special needs.
A medical or formal diagnosis is not required for a parent or carer to attend and the groups are free of charge. These groups are being offered in partnership with the Wiltshire Parent Carer Council.
More information about course content
Time Out for Parents: Children with Special Needs is currently being offered online via Microsoft Teams due to the Coronavirus pandemic. We will resume holding groups in the community when we are advised it is safe to do so.
New referrals continue to be accepted so please share information about the Time Out for Parents course with parents, carers and professionals. Please contact Claire Townsend (Business Support Worker) or Claire Turner (Parenting Groups Coordinator) if you have any questions or need more details.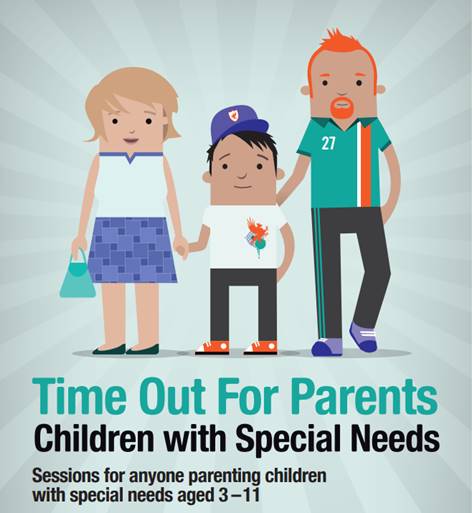 To make a referral please use the referral form above and return via email to parenting@wiltshire.gov.uk
Parents and carers are welcome to self-refer using the same referral form.
If you'd like more information and to discuss the groups further please contact Claire Turner on: 07767 230 082